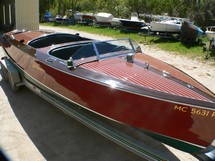 Call us at 231-946-1994 for all your watercraft repair and restoration needs!
Authorized Warranty Repair Center
West Bay Boat Works is located on West Bay in Traverse City, Michigan and has been servicing Northern Michigan's boat repair and restoration needs since 1989. Whether its a fiber glass Bayliner, your trusty aluminum fishing boat, or an old wood classic, West Bay Boat Works has you covered. call us (231) 946-1994 or email us for more information!
West Bay Boat Works specializes in all boat repair and restoration services including:
Boat storage
1 design & racing sailboats
Minor & major damage